Instantly become aware of changes in your Amazon listings or product detail pages.
Amazon listing software & product monitoring tool to get ASIN change notifications.

Benefits
With our ASIN tracker you'll know about any changes to your Amazon listings.
Amazon and competing sellers merge your ASINs, change titles, category, images and more on your product detail pages. Bindwise is Amazon tracking software for seller, that monitors up to 100,000 ASINs and instantly notifies of any changes—allowing your Amazon business to keep a pulse on product detail pages.
Benefits
See a changed listing field before and after.
Bindwise Alerts clearly display every change Amazon or your competitors make to your product detail pages. Now, with Bindwise Alerts, you can turn back the clock and compare earlier version of the listing to fix the change while minimizing disruption to you.
Capabilities
Track changes of 100+ key fields.
Bindwise is capable to track changes of many key fields to your Amazon product detail pages - fields which visible to buyers and fields used internally by Amazon Search Engine. Some of them are:
Product title
Main product images
Pack of ...
Product categories
Adult flags
and more.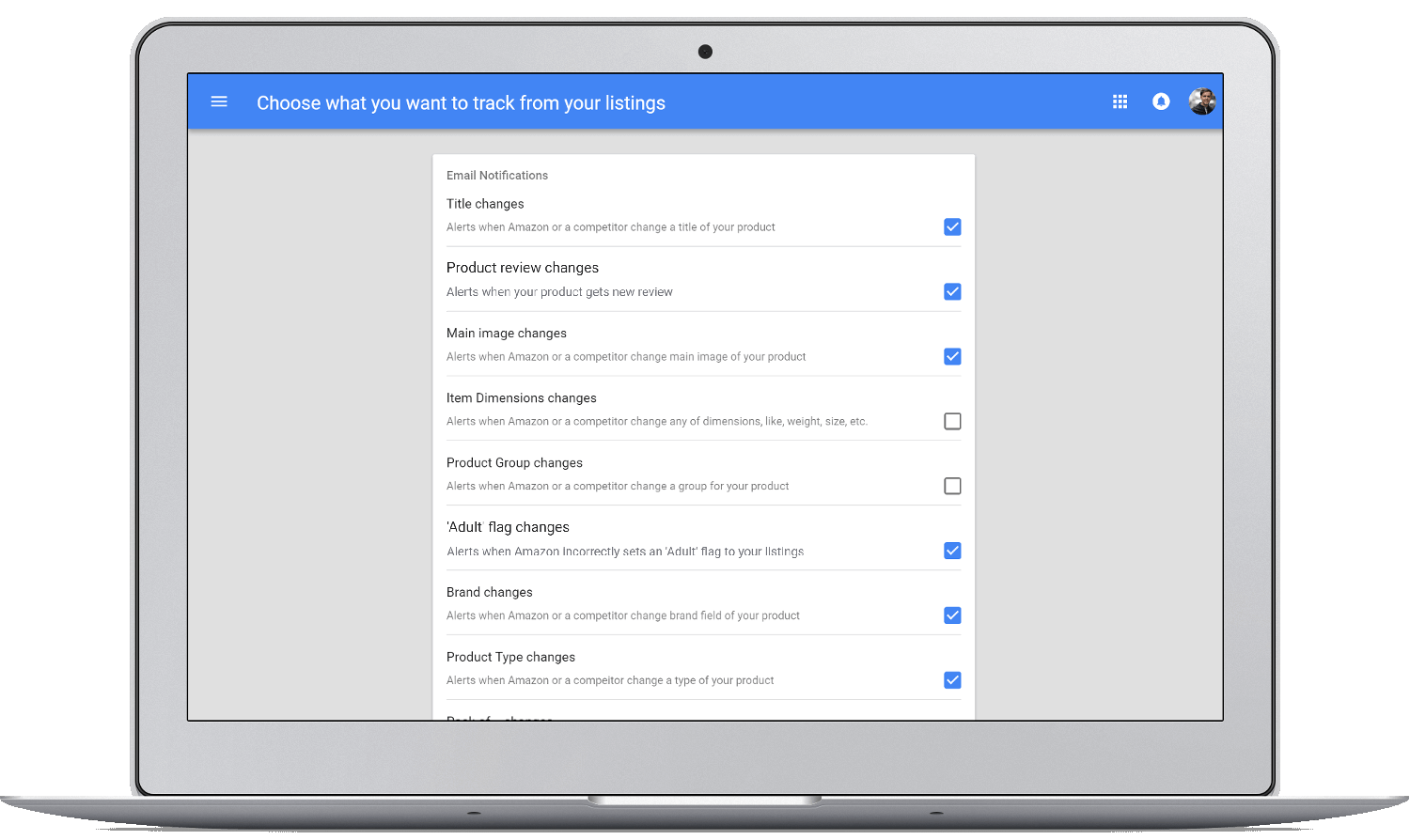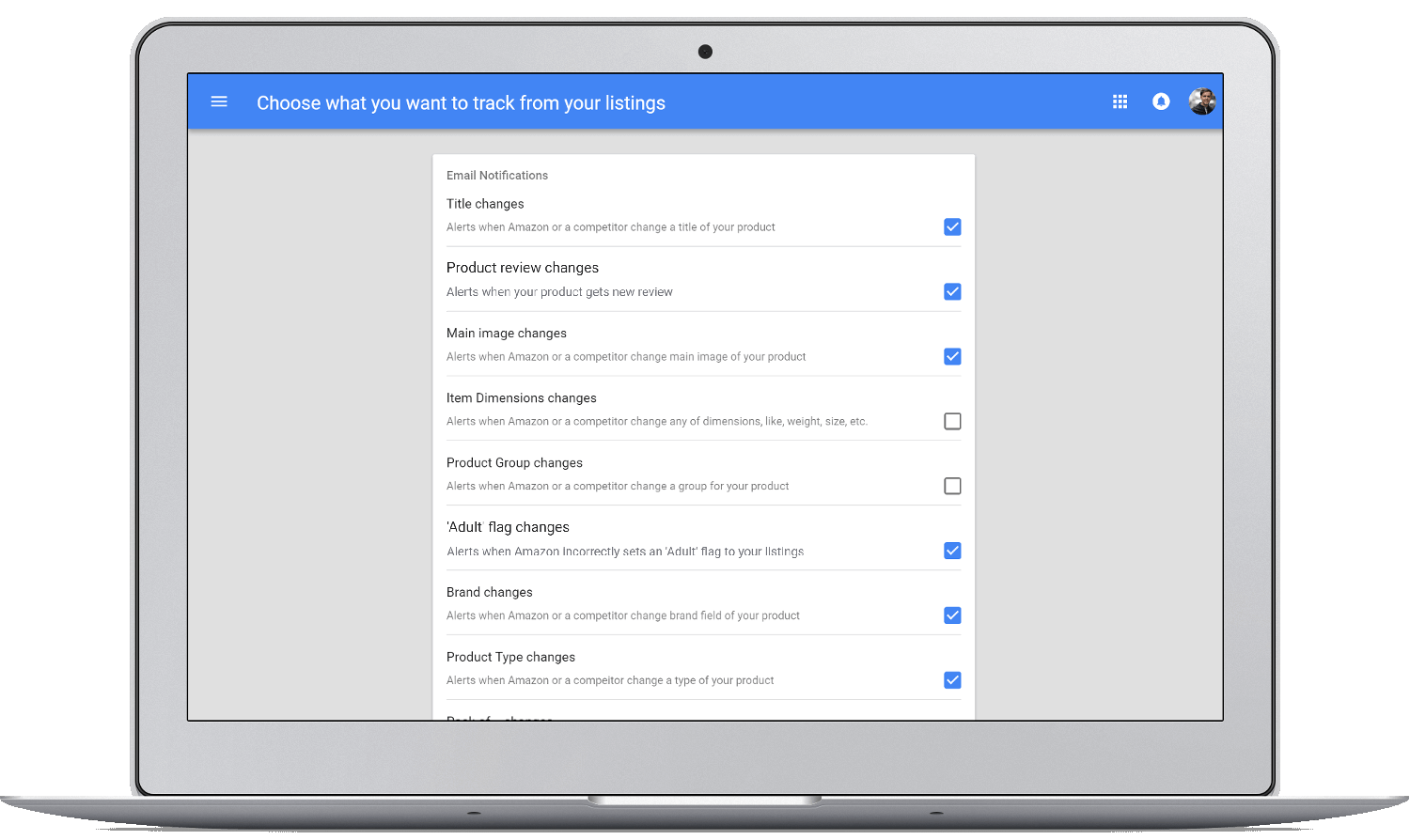 How it works.
1. Setup in less than 3 min
Select your Amazon seller account & customize product tracking
2. Monitoring 24/7 - day and night
Bindwise Alerts keep you informed about costly Amazon product changes with 24/7 surveillance.
3. Get real-time alerts
Get Amazon Seller Central notifications the moment someone changes your product listings.
4. See exactly what's changed
Alerts visually show you before and after product detail page changes.
5. Return the correct listing details
Alerts provide sufficient information to easily update Seller Central account with the correct product details.
Top questions about the service
I set Bindwise and haven't received anything for a long time. What's the matter?

Everything is fine. The service monitors all your listings 24/7. You haven't received anything or your Bindwise dashboard is "clear" because there were no hijackers on your listings yet.

Does Bindwise have Amazon product review alerts?

Yes. You'll have the ability to monitor your FBA inventory and private label brand products.

Do you have business-grade security?

Yes. When you sell on Amazon—your security comes first in everything we do. We keep all your company data safe and protected. We make sure that our services are protected by one of the world's most advanced security infrastructures.

Bindwise® -- Official Amazon Solution Provider -- utilizes Microsoft Azure Cloud infrastructure, which has more certification than any other cloud provider. Additionally, you can check here Compliance offerings of IT infrustructure for your country.
You're in good company
We've already helped thousands of Amazon sellers to detect their listing overrides.